With our recently released Sustainability Hub showcasing some of our real green wins, we thought we could list a few more ways on how to make your tour more sustainable.
So, read on.
For handy travel, coach, train, and plane provide a quick turnaround getting your trip where it needs to be and back again within a reasonable timeframe.
But each form releases greenhouse gases into the atmosphere.
With that said, lots of our trips use coach travel due to its awesome CO2 savings when compared to long or short-haul flights.
In general, and depending on a few variables, coach travel is 75% lower per passenger to planes when releasing carbon into the atmosphere.
Single-use plastic is a major thorn in the side of helping our planet.
And your trip is no different.
One of the easiest ways to reduce plastic consumption is to encourage your members to pack reusables like:
water bottles
coffee flasks
food containers
souvenir shopping bags

Think about the toiletries you bring too!
Decant soaps, shampoos, and conditioners from shop brought containers into refillable silicone bottles.
Plus, choose zero waste products such as shampoo bars and deodorant paste and opt for a bamboo toothbrush.
All small changes, but massive wins in being eco-friendly.
Packing lighter is another way of reducing your carbon footprint.
Whether by plane, train, car or coach, lighter loads mean less energy used whichever transport type you use.
You can achieve this by taking clothes you'll wear more than once, leaving larger items at home, and putting multiple toiletries into reusable containers.
Using our travel app Vamoos means that risk assessments, medical records, insurance details, trip itineraries and more can be digitised and made easily accessible on your phone, tablet, or laptop whilst you're on the go.
This means a cut-back on paper use, energy output and sees you taking one more step to softening your carbon footprint.
And that's what our Finance team are doing. They use the bookkeeping app Sage to avoid any type of printing, which means they're directly contributing to waste reduction.
Being environmentally friendly is the aim and being conscious of how daily actions affect local economies whilst on your trip can bring huge savings.
So, with that in mind, conserving local water and energy resources can be hugely effective in reducing your negative output.
Steps like recycling, reusing towels, taking short showers, keeping your litter and turning off the tap when brushing your teeth all help reduce your consumption.
And support the local economy where you can too!
Ways to help can look like:
Staying in locally owned accommodation
Eating in nearby cafés and restaurants
Trying cuisine made from locally sourced ingredients
Buying souvenirs from local suppliers
And avoiding international food chains where your money does not benefit the local economy.

Luckily, our tours look to offer local options to help lessen your impact.
So, your adventure can be dotted with restaurants, excursions and accommodation owned and run by people nearby, much like the family run ice cream farm in Efstidalur II in Iceland.
And the uplifting part is by using these spaces in your trip it helps the local economy and environment.
Food waste is one more aspect of your carbon output we can easily overlook.
So much so, that the 2021 Food Waste Index from the United Nations Environment Programme shows food waste contributes to 8-10% of global greenhouse emissions.
Which is why, when on your adventure, you can help by only packing lunches or ordering food you'll consume.
Let's Reduce the Global Average Together
We know changing long-held ways of doing things will take time, as we're on our sustainable journey too. But we hope this list will help make your trip that little bit greener.
If you have any ideas that could build on the above, please call, email us, or get in touch using the button below.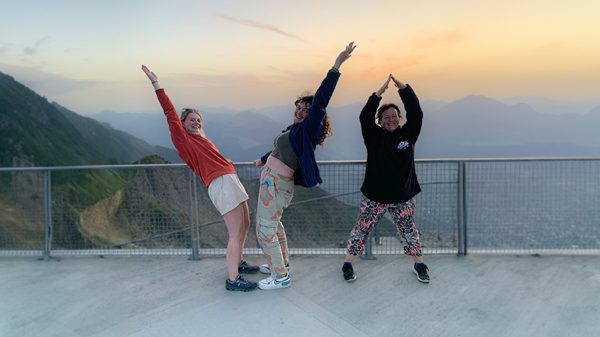 What Do Resort Reps Bring to Your Adventure Trip?
What do resort reps bring to your adventure trip? With their passion, expertise, and easy-going nature, they'll make your trip one for the books...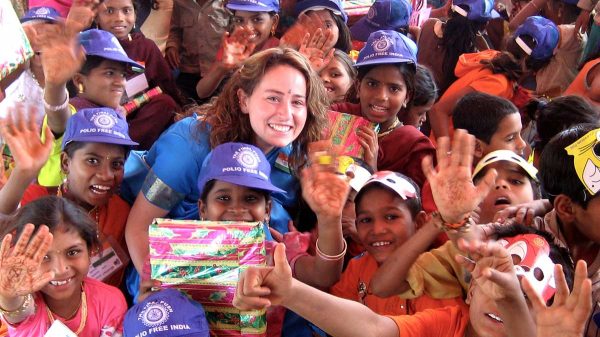 The Significance of Visiting a World Centre
The World Association of Girl Guides and Girl Scouts (WAGGGS) have five World Centres. And visiting any of those major hubs can be a huge moment in the life of any Guide or Scout.