Simple Steps to the Perfect Activity Trip
We understand that planning an activity trip for your group is a daunting task, whether you've done it before or not, but that's where our expertise can help. We'll take on as much of the organisation as we can, and for those bits that we can't do, we will try and provide you with tips, advice and helpful guides to get you started. So, here we impart our simple steps to the perfect activity trip.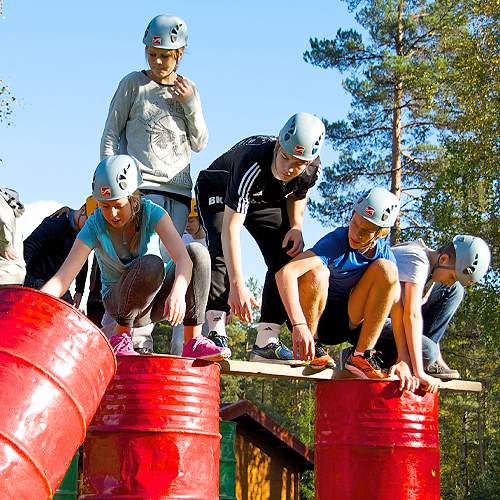 Speak to the right people
Your organisation will have plenty of people who can help you understand what's involved in planning a trip and all the necessary boxes you need to tick along the way. Speak to fellow leaders who have experience of running international trips, they will be able to give you some handy hints and tips to make your life easier too! Contact your lead volunteer, Regional/International Advisor, Area/County Commissioner (or similar) who will be able to point you in the right direction.
We know you'll be told about the paperwork that's required to get a trip off the ground, but fear not, as we've got plenty of documentation that should help you have all the right information to hand. Take a look at our handy downloadables.
Following on nicely from step 1, our team of experts are on hand to discuss your trip options with you. Whether you simply want to find out more about an international adventure or you're ready to get your trip underway and want to share your ideas with us, we can offer specialist advice, recommendations and talk you through your requirements.
You'll need to know how much your trip will cost, so your dedicated Activity Tour Consultant will put together a quote for you, detailing the price of your tour with the inclusions and all the added extras you have requested. We believe in being up-front about the costs, so you won't find any hidden extras that we haven't told you about in your quotation. Take a good look at your quote, and if you want to make any amendments then our team are always on-hand to help.
The big launch can be a bit daunting but with the help of our Party Leader Launch Pack, we can provide you with everything you need to get your trip off the ground. With a step-by-step guide to launching your trip, personalised PowerPoint presentation, launch letters for parents and the option for a member of our team to give a presentation to your group members and their parents, our number one aim is to make the launch as easy as possible for you!
This is the exciting part, when the dream becomes a reality! We'll take care of all the finer details including setting payment schedules for deposits and helping you complete the booking form.
Fine-tuning the itinerary!
Once we've confirmed your booking with us, you'll be introduced to your dedicated Tour Co-ordinator. They will be the person who will work with you to fine-tune the itinerary, book all the necessary arrangements and put together the final documents pack using our handy, free app, Vamoos, and will contain everything you need for your trip. Your Tour Co-ordinator is on-hand to answer any questions you have and deal with any other requests along the way.
This is it…the moment you have been waiting for finally arrives! You'll have an incredible time and your Tour Co-ordinator will be in touch with you when you return home to hear all about it. Rest assured, that if you need us while you are away, then you have access to our 24-hour on-tour emergency phone line where a member of our team will be available round the clock to help.
7 simple steps to the perfect activity trip, getting you from "just an idea" to "an epic international adventure" – and Venture Abroad are here to help every step of the way.
Looking for more reassurance?
Your group's safety is our priority and we never compromise on our high safety standards.
Your money is in safe hands thanks to our ABTOT bond, ATOL license, ABTA membership, and comprehensive insurance package.
Frequently Asked Questions
Still have questions? Take a look at the answers to some of our most frequently asked customer questions.
We know it's getting warmer out there, so we're trying to leave one less footprint by balancing or outright reducing our carbon output. We don't have all the answers, but this is our journey – so come and be a part of it!