UK and International Trefoil Guild Holidays
For over 50 years, the team at Venture Abroad have been helping Guilds around the UK create their perfect trip, whether that be an international holiday or something right here on home soil.  
Trefoil Guild Holidays are a great way to build memories, try something new, take on a challenge and share adventures with other members, whether that be those within your own guild or others in your region. The great thing about all our trips is that they're completely tailor-made, so our experienced team will work with you to choose the perfect destination and then build an unforgettable itinerary – your Trefoil Guild trip, your way!  
Support from start to finish!
A Tour Coordinator will be the person who works with you to create the perfect trip itinerary and can answer any of your questions.
Once you're away, support is around the clock as you'll have access to our 24-hour emergency phone line should you need it.
For a little extra support whilst away, you can opt for a tour guide or tour manager to accompany you to deal with all the logistics.
Your money is in safe hands thanks to our ABTOT bond, ATOL license, ABTA membership, and comprehensive insurance package.
An insurance policy that's got you covered!
Travel insurance is a must when travelling with Venture Abroad, whether it be your own insurance or the formidable package we offer through Aviva, which includes additional Covid-related cover.
Need a little inspiration?
All of our UK and International Holidays for the Trefoil Guild are completely tailor-made, from where you go, how you travel, where you stay and what you do when you're there. That said, our team have years of experience of working with Guilds to build the perfect trip and we know which destinations prove to be popular, so here's a little bit of inspiration for your next Trefoil Guild trip.  
As the home to the WAGGGS World Centre, Our Chalet, Adelboden is on most Girlguiding members 'bucket-list' and is one of the most popular choices for Trefoil Guild trips. As well as a guided tour and pinning ceremony at Our Chalet groups like to ride the cable cars for spectacular views, explore local towns and get involved in local crafts and traditions. A Trefoil Guild Trip to Switzerland is a must! Here's how your itinerary could look.
Fly from the UK to Zurich, transfer to Adelboden and check-in to hotel.
Guided tour of Our Chalet and a memorable pinning ceremony.
Enjoy a cable car ride to Schilthorn where you'll enjoy some free time.
A day at leisure to explore the local area, take the Schentenalp Cable Car or visit nearby Kandersteg, where there is plenty to see and do.
Relax on a boat trip on Lake Thun arriving in Interlaken where you'll spend a day at leisure.
Explore some of the world's most unique and mesmerising geographical treasures as you embark on Iceland's Golden Circle Tour, float around in the famous Blue Lagoon, uncover facts about the country at the Perlan museum and discover the wonderful city of Reykjavik on a guided walking tour. A Trefoil Guild trip to Iceland is like no other. Here's how your itinerary could look.  
Flight from the UK and unwind at the Blue Lagoon, before checking in to Hotel Cabin in Reykjavik.
Whale watching and time at leisure.
Day at leisure to explore Reykjavik before an evening Guided Northern Lights tour.
A full day excursion as you embark on the Golden Circle Tour.
Looking for something close-to-home, perhaps a long weekend? A Trefoil Guild Trip to Belgium is a popular choice for groups wanting to combine a little bit of history and culture with some city sightseeing. Visit some of the most significant sites of the First World War and pay your respects at some of the memorial sites, a moving experience for all! Then spend a day soaking up the culture of one of Belgium's finest cities. Here is how your trip to Belgium could look.  
Coach and ferry from Dover to Calais, then coach to Belgium and check in to the Best Western Hotel Pax in Diksmuide 
Sanctuary Wood Museum (Hill 62) and In Flanders Fields Museum, followed by the Last Post Ceremony at the Menin Gate.
Spend the day in Bruges where you can enjoy a canal cruise (a great way to see the city!) before exploring the city's many sights, shops, cafes and restaurants.  
Coach and ferry from Calais to Dover, then coach back home. 
"Right from the start we found the staff very knowledgeable and patient when dealing with our queries regarding our trip. I cannot fault the customer service and I must admit having a built in Travel Insurance was a pleasant surprise!"
"I have always found Venture Abroad to be an extremely professional company who ensure that what is advertised is provided."
"Fun Friendship and adventure with an excellent tour representative."
"It was well organised and enjoyable!"
Don't delay, start planning your next adventure today!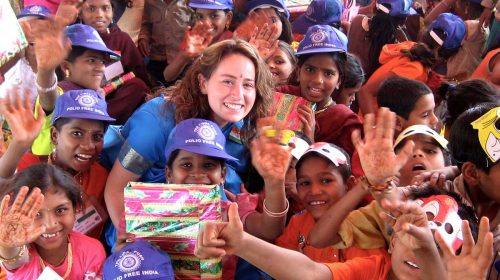 The Significance of Visiting a World Centre
The World Association of Girl Guides and Girl Scouts (WAGGGS) have five World Centres. And visiting any of those major hubs can be a huge moment in the life of any Guide or Scout.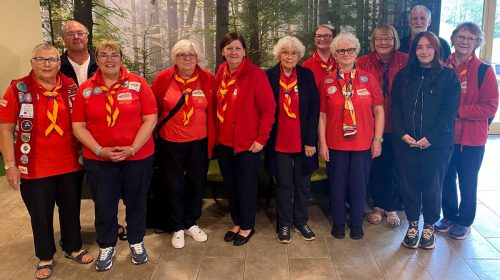 The Carnoustie Guild's 2nd Adelboden Adventure
Ever wondered what makes the 2nd trip so satisfying to a place you've visited before? Then dive in.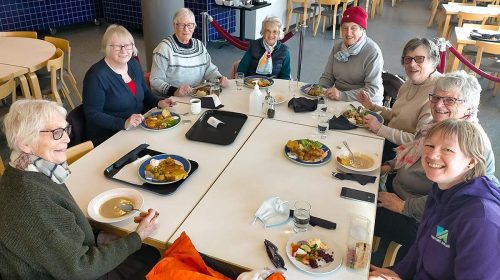 VA Katie's Iceland Trip with the Trefoil Guild
The land of fire and ice on a guiding adventure. What more could you want?