Ever wondered what a trip to Adelboden looks like on your second adventure? Well, that's exactly what our VA Co-ordinator Charlie found out with the Carnoustie Trefoil Guild.
Read on.
From their last Venture Abroad trip the Carnoustie Trefoil Guild knew how they wanted their adventure to unfold.
The main objective was Our Chalet, which is usually the number one reason Guides travel to Adelboden. Then, from there we planned:
A boat trip across Lake Thun to Interlaken

 

Hiking, the Giant Swing and time for Cholerenschulcht

 

The Cablecar to Schilthorn summit & Piz Gloria

 

Plus, yummy hotel meals and lovely coach drivers!

 
And there was a boost to the sense of adventure when using the public transport – with members enjoying the ease of it.
VIPs at the Pinning Ceremony
One of the standouts was the 'VIP' sprinkle of their Pinning Ceremony.
It was unexpected, but because we went slightly out of season in September, there was a calmer and less crowded nature around Our Chalet.
So, it meant the Pinning Ceremony was intimate, special and the Guild found it beyond their wildest expectations.
Free & Peace-Filled Crossing Lake Thun
And the boat trip across Lake Thun to get to Interlaken was super peaceful too!
Most of the Guild chatted how calm it was and that was amplified by the serene, clear blue waters with forest views. Also, members mentioned how it was just as lovely as their first Venture Abroad trip.
Plus, when you crossed the lake, you had a free day shopping – with a highlight taking a load off to watch paragliders in the square.
Thrilled at Hiking, the Giant Swing and Cholerenschulcht
Using their financial savviness, Carnoustie included hiking around the Bernese Oberland too!
The land surrounding Adelboden is chock full of sights and accommodating walking routes.
Whilst passing through the rocky gorge Cholerenschulcht it was slippery due to rain. But not to be put off, the Carnoustie's braved it and found the whole experiencing thrilling!
And if you wanted even more gusto, you could stop by the Tschentenalp trail for the Giant Swing – which is a great way to appreciate the stunning views.
A real stand-out day was journeying up Schilthorn summit, which is one of the highest mountains in the Bernese Alps.
We used the cable car to get to the top, where we saw Eiger's north face, as well as loads of other peaks.
Plus, there's a 360° view and the revolving Piz Gloria restaurant – which was used in the James Bond movie 'On Her Majesty's Secret Service'.
Stress-free Planning with Yummy Meals and Lovely Coach Drivers
Parts of the trip that shone for the Guild were, obviously, the above places and moments.
But other touches that added to the Carnoustie's trip were comforting meals at the hotel and happy, helpful coach drivers.
Real bits of a tour that can be easily overlooked if you organise your trip but add so much weight to the smooth running of your adventure.
Last, is there a better way to get around than public transport, especially when the service is so reliable and easy to use.
So getting from Adelboden to the bus station and over to Kandersteg was a breeze.
And like Carnoustie, you can include DIY travel elements in your trip too. Just let us know when we chat.
Will There Be a 3rd Carnoustie Trefoil Guild Adventure?
I think so! The Carnoustie Trefoil Guilds 2nd Adventure to Adelboden was as seamless as the first and, in many ways, even more brilliant!
With extraordinary moments like the 'VIP' Pinning Ceremony, Cholerenschulcht, to the classic Schilthorn and Interlaken excursions, and then to the feel-good nature of yum meals plus coach driver camaraderie –
The guild said they'd trip with Venture Abroad all over again!
'Send
us back again, it was very special!'
Freda Johnson, Carnoustie Trefoil Guild
Your Next Adelboden Trip?
The great part about the above trip is we can carbon copy it for you. But possibly an even more fulfilling aspect is your adventure can be tailor-made to suit you.
So if you're thinking about booking your next Adelboden trip, get in touch and we can start talking.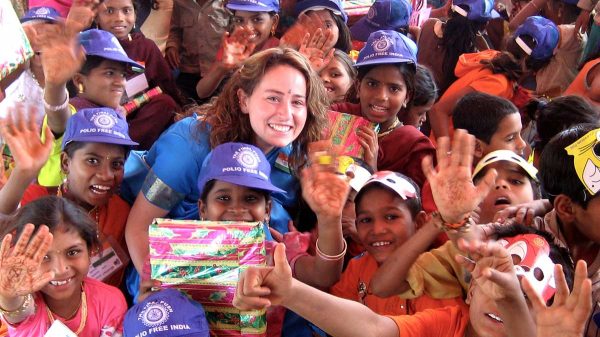 The Significance of Visiting a World Centre
The World Association of Girl Guides and Girl Scouts (WAGGGS) have five World Centres. And visiting any of those major hubs can be a huge moment in the life of any Guide or Scout.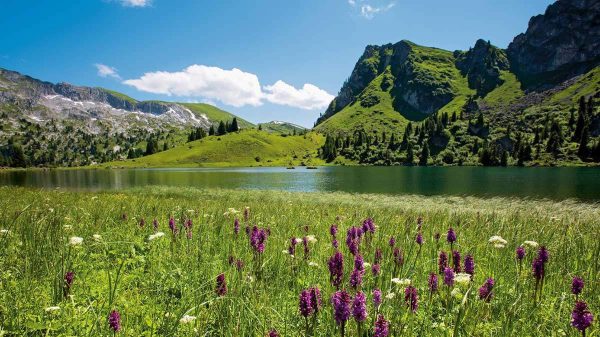 Discover the A to Z of Switzerland in 26 Bitesize Chunks
Bern, cows bells and UNESCO World Heritage sites are just a few of the Swiss parts that make the whole. Here's the rest.