The World Organisation of the Scout Movement (WOSM) has one whereas the World Association of Girl Guides and Girl Scouts (WAGGGS) have five World Centres. And visiting any of those major hubs can be a huge moment in the life of any Guide or Scout.
So, for an insight into the meaning behind journeying to a World Centre, read on.
Read on.
But Let's Start with the Basics – What is a World Centre?
Each centre is a home to the global community of Guides and Scouts, with the opportunity to experience tradition, adventure and international friendship.
Sounds Good, Where are They again?
All of the World Centres are top-notch locations chock-full of Guides, Scouts, events and activities.
Here's a snippet on each.
Kandersteg International Scout Centre (KISC)
Stand in the middle of KISC's campsite and you will be encircled by tents full of scouts from all over the world.
There're adrenaline-fuelled activities everywhere you look and a permanent 'mini-jamboree' feeling which means your adventurer side will feel right at home.
Also, there's easy access by bus from Kandersteg's train station, with free transport available to anyone wearing their necker!
Plus, we love visiting and organising your trips to KISC. Just take a look here.
Our Chalet's location in Adelboden was chosen to combine adventure and peace for the soul, with it also being the oldest World Centre.
You can hike in the beautiful Bernese Highlands, take part in a special pinning ceremony and loads more. All will introduce you to the traditions, the history and international community of staff and volunteers who keep the magic alive.
Plus, the village of Adelboden and Our Chalet are super popular trips we can organise for you. So, check out your page here.
Our Cabaña, in Cuernavaca, comes with packed programmes full of cultural experiences and learning.
You can learn to cook local food, play volleyball, tennis on the in-situ courts or take a day trip to Mexico City.
It can hold up to 108 guests too – making it the biggest World Centre on earth and fully reinforcing the togetherness of Guides and Scouts.
At the moment though, this Centre is closed. So, just check with us if you want to go.
And at its third home because the Guides and Scouts community keeps on growing, is Pax Lodge in London!
There's flag, pinning ceremonies, self-guided explorations, the Pax Lodge Challenge and much more in the World Centre found in the leafy suburb of Hampstead.
Next, is Sangam in Pune, India, where international friendship and understanding merge. In fact, the name of the centre in Sanskrit means 'coming together'.
So, with the spirit of community built into the foundations, you can learn to tie saris, blend spices, connect with community partners, or visit the cultural capital of Pune, to name a few.
Then there's the amazing travelling World Centre, Kusafiri! With the name meaning 'to journey' in Swahili.
The hub is a focal point for Guides to connect and learn about African culture. And because there are so many vibrant cultures to learn about, Kusafiri chose to travel across the continent.
The Centre has been to Ghana, Rwanda, Kenya, Nigeria, Benin, Uganda, Tanzania, South Africa and Madagascar.
So, What Makes World Centre Experiences so Special?
All your major guiding and scouting hubs focus on similar messages, but here's four to get you started.
All Centres offer seminars, fantastic visitor experiences and volunteering opportunities.
These give you time and space to develop skills such as leadership and cross-cultural teamwork. Plus, visiting a World Centre means your members can realise their potential as individuals and as part of a global youth movement.
Which could empower them to volunteer or seek out other opportunities in the future.
Your World Centres attract visitors, volunteers and staff from all over the world.
And going to any one of them gives your group chance to learn about cultures different from back home and build lasting international friendships.
As well as providing the chance to meet members from across the world – stepping into a World Centre is like stepping into a piece of Guiding and Scouting history!
The Swiss World Centres are the oldest and were founded in 1923 (KISC) and 1932 (Our Chalet), so you can follow in the footsteps of Guides and Scouting founders the Baden-Powells.
Scout and Guide international trips can take young people and leaders all over the world and visiting a World Centre brings the focus back to your movement.
It highlights all your hard work across the world and volunteers that make it happen. Also, they're the perfect place for your Promise and Investiture too!
Call us today or get in touch via the button below, so we can start tailor-making your next adventure.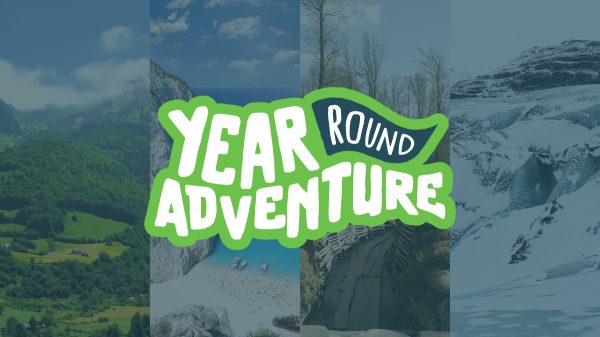 Year-Round Adventure – Explore Your Options!
While adventure is often associated with summertime, you'll be pleased to hear that our destinations are not limited to just one season.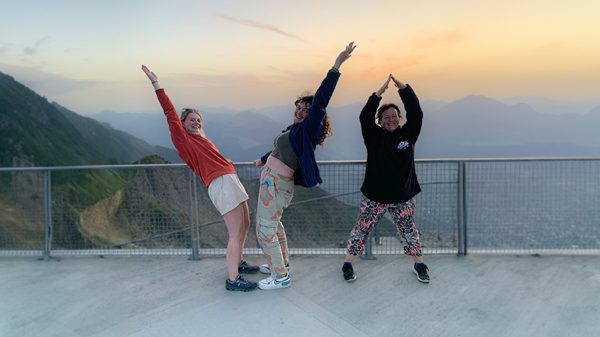 What Do Resort Reps Bring to Your Adventure Trip?
What do resort reps bring to your adventure trip? With their passion, expertise, and easy-going nature, they'll make your trip one for the books...