After a long journey from Glasgow, the Boys Brigade arrived in Adelboden ready to start their week in Switzerland. They had a busy week planned which I joined them on their many excursions.
The family were already carving some so the group could see the making process, with today's wooden masterpiece a tree with a half happy and half sad face.
Next, they explained the sad face is when groups travel from England, whereas the happy face is arriving in Adelboden (I very much agree!).
Visiting the Wood Carvers workshop means you can get a name engraved in anything you like. Our group loved watching the magic unfold before their eyes as their names were burnt into the wood.
Today we left Adelboden to visit Spiez and Interlaken. We arrived at Spiez ready to catch a ferry to Interlaken which would transport us across Lake Thun. It was a calm boat ride before the bustling town of Interlaken where the group bought souvenirs and shielded from the heat. After a quick stop in Coop to buy ice-cream, we headed to the Jetboats on Lake Brienz. The Jetboats were super refreshing getting soaked from many spins, turns and jumps before heading back to the Chalet.
Today was a warm day which was spent at Oeschinensee, a stunning scenic lake close to Kandersteg. We caught the Cable Car up the mountain to first ride on the toboggan. The toboggan was super-fast speeding around the corners descending part of the mountain and everyone had a go before walking to the lake. It is a tradition that all the Boys Brigade members have a swim in the lake and they all got in before lunch. Taking the cable car back down, with some members walking down, we explored Kandersteg before heading back to the other side of the mountains to Adelboden.
Today we visited Schilthorn and this included many cable cars. First we arrived in Stechelburg to take two cable cars to Mürren before ascending to Birg and finally to Schilthorn. At the top of Schilthorn the views were spectacular; you could see mountain ranges for miles and villages in the valleys. Due to On Her Majesty's Secret Service being filmed at Schilthorn there were many James Bond inspired attractions. This included a museum dedicated to the film with a helicopter, red telephone, ski sledge and a copy of the original script. Heading back down the cable car to Birg we walked along the Thrill Walk which was a 200-metre cliff pathway under the cable car station. It included walking along a tightrope, glass panels and climbing through a metal mesh tunnel. On the Thrill Walk, one of the boys lost his hat as it flew over the edge and it was never to be seen again. We then caught the cable cars back down to Stechelburg before heading back.
Today was the Adventure park of ziplines and a high ropes course. We arrived for our session hoping to miss the thunderstorm at 3pm. Luckily we missed the storm and it only caught us as we were walking back to the Chalet. Everyone zipped across the river on the lines and worked their way up to the bridge to abseil jump off. It was a very fun afternoon and I was invited around for dinner in the evening. It was a sweet way to end the week with my first group as I had been welcomed into the 1st Viewpark Boys Brigade and I was gifted some of their uniform.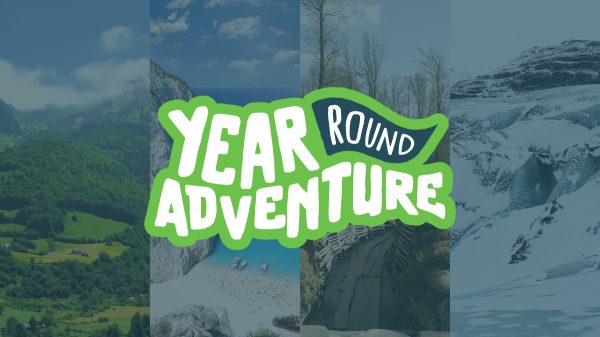 Year-Round Adventure – Explore Your Options!
While adventure is often associated with summertime, you'll be pleased to hear that our destinations are not limited to just one season.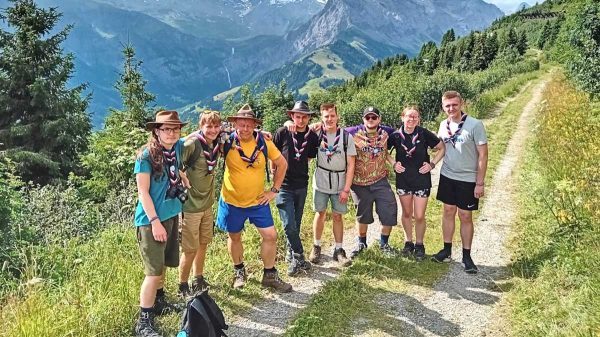 Discover Helpful Tips When Looking to Plan Your First International Adventure!
Are you a leader of a Scouting or Guiding group who is thinking of planning your FIRST international adventure for your members?