Looking for an adventure chock full of team building, connecting, food, activities and outdoor goodness? Then a summer trip to Norway might just be the jolt for you and your young people.
Read on.
Be Active with Outdoor Activities at TrollAktiv
Friluftsliv (pronounced free-lootfs-live) is the Norwegian word to explain the love of being active outdoors and the saying translates as 'open-air living' in English.  And what better way for you to experience friluftsliv then the TrollAktiv Activity Centre?
Chock full of activities on the River Otra and forests and natural rock around Evje – TrollAktiv has up to 15 activities you can explore!
Here are a few standouts: 
Connect around Tables Brimming with Food
Food, glorious, food!
Your adventure in the magical land of southern Norway wouldn't be complete without times to connect around tables chock full of things to eat.
And Norwegian summers are ripe with berries, barbecues and freshly caught fish. Plus, there's a bucket load of cheeses and dried meat to pick from too.
When at TrollAktiv, you can choose to self-cater or go full-board. If you pick self-catering, you can top-up supplies from the local supermarket on a walk through the lush forests of Evje.
Then, when back at base, you can use the on-site facilities to cook your meals.
If you choose full-board, you'll receive hearty meals to salivate over that could include the above and much more.
Experience the Capital of the 'Smiling South', Kristansand
Known as the 'Smiling Capital', Kristansand is the city you'll likely fly into when you visit southern Norway.
And if you choose, we can slot a day into your itinerary for you to visit Bystranda beach, Posebyen old town, the main bustling street Markens and much more.
Also, summer sees plenty of sun and high temperatures too, with Norwegians mentioning Kristansand in the same breath as Barcelona.
Explore Awesome Nature on Route to Evje
Next, it's time to discover the mind-blowing natural vistas of a nation famed for it's countryside.
And where better to start your appreciation of 'open-air living' – or 'friluftsliv' – than the 'Cradle of Norwegian Folklore' that is the Setesdal Valley?
TrollAktiv sits inside the valley and you'll find the river Otra running alongside the forests of Evje where you can white-water raft, canoe, kayak, fish, paddleboard and even run a course on the inflatable water park.
There's guided forest treks with experienced instructors and rock climbing too.
Plus, thanks to the warm, bright weather, all the views in Setesdal are pretty as a picture and you'll most likely enjoy them in your t-shirts.
Stay in Classic Norwegian Lavvos Tents
One more plus to a summer in Norway is the chance to stay in traditional lavvo tents!
Coming from the Sami culture and looking like a teepee, the number of people you sleep in there depends on the size.
But with the usual baking hot weather in the summer months, lavvo tents and the usual breathable canvas material they're made from make them a comfortable space to rest your head after an action-packed day.
However, if camping isn't your preferred space to sleep, TrollAktiv also supply indoor cabins.
Ready for a Summer Trip to Norway?
There you have it!
Your pocket guide to help you see why summer trips to Norway are built for adventures.
And if you want to dive even deeper, check out our Norway summer webpage by clicking the button below.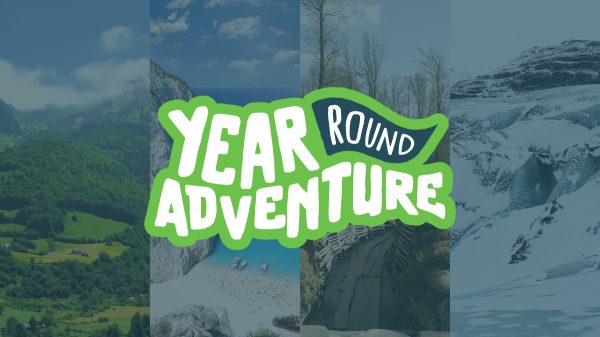 Year-Round Adventure – Explore Your Options!
While adventure is often associated with summertime, you'll be pleased to hear that our destinations are not limited to just one season.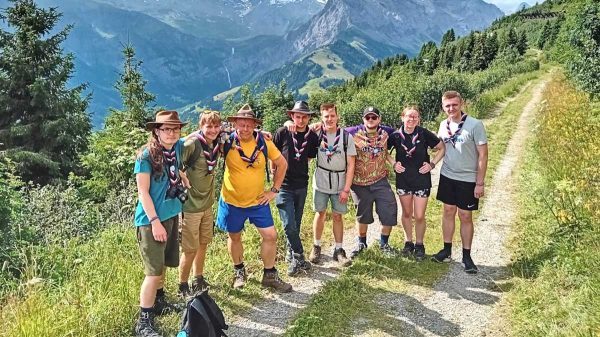 Discover Helpful Tips When Looking to Plan Your First International Adventure!
Are you a leader of a Scouting or Guiding group who is thinking of planning your FIRST international adventure for your members?