Are you looking for an unbeatable pit-stop for all things active? And do you want your activities to be in the roaring Norwegian sun? Then here's 7 must-do activities at TrollAktiv for your summer adventure.
Read on.
Stand-up Paddleboarding (SUP)
One awesome way to kick-start your Norwegian trip is with stand-up paddleboarding, also known as SUP.
You'll discover the thrilling nature of the Otra river whilst finding out how to balance easy rapids. Also, there are games and surfing to boot.
As with all water sports at TrollAktiv, wetsuits, helmets and CE approved lifejackets are provided, you'll just need to bring some old footwear, thermals and a spare change of clothes.
And once you've eased yourself in with a relaxed SUP session, there's the action-packed white-water rafting.
One of the most sought-after past-times in all of TrollAktiv, there's easy and medium courses. Which means if your members like noisy or quieter waters, no-one misses out.
Then, with all the safety bits covered by the professional instructors, your group can focus on working together to paddle down the adrenaline-pumping course.
Bike Park (And Guided Mountain Tour)
Not to be outshone, there's several pumping land activities too! And one of the standouts is all the things you can do with a bike. Here's a short list:
There are adults, kids courses and test tracks to build your skills too.
Next, how about taking in the serene waters of Byglandsfjord lake aboard easy to use canoes?
And with up to 16ft boats, your inspired group can connect, communicate and collaborate.
We'll organise your canoe, time-slot and drive up to the lake. So all you have to do is watch your group roll with the gentle current.
Zip Wire in the Treetop Adventure!
Up to this point there's been exciting land and water-based activities – now how about one in the air?
Then the energizing zip-wire and Treetop Adventure might be the activity you crave. There's rope, wood bridges and zip-wires to give you that kick start.
Also, harnesses and helmets are provided, you don't need any previous climbing experience and the unrivalled up-to-date safety system means you are continuously attached to the guide ropes.
Which means you can enjoy the thrill of a gravity defying activity chock-full of fun and exercise.
Guided Forest & Mountain Treks
Then there's the awesome guided forest and mountain treks which can range from a couple of hours to a full day!
Routes, meals and accommodation are all planned – with an experienced guide part of your group to make your journey as effortless as possible.
Rock Climbing & Abseiling
There's also vertical activities like rock climbing and abseiling to get your teeth stuck into.
Based in Byglandsfjord, all the safety equipment you'll need is dished out on site. Which means, with the instructor's aid, you can focus on ascending the sheer natural rock.
Then when you're at the top with gorgeous views of southern Norway, there's 25 abseiling metres you can safely fall into.
And would an adventure trip be complete without a bout of archery? We don't think so!
Suitable for children and adults in groups of 3 to 10 people, there's 6 target zones with classic bullseyes and 3D dummy animals in a near 1km course.
You'll practice hand-eye coordination and teamwork in a space filled with the satisfying thud of arrows in targets.
Your Next TrollAktiv Summer Trip?
I know – what an exciting place TrollAktiv is!
The above 7 are any of 15 that can be slotted into your trip to Norway. And you can find more over at our TrollAktiv summer webpage.
Just click the button below.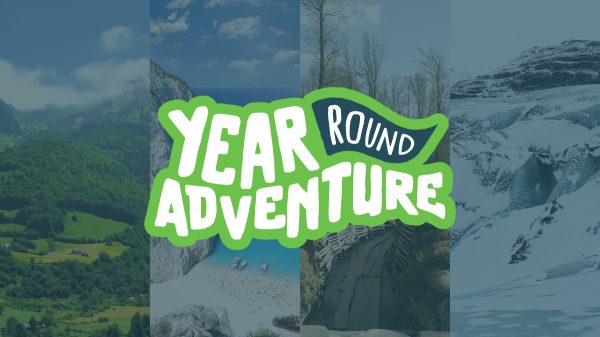 Year-Round Adventure – Explore Your Options!
While adventure is often associated with summertime, you'll be pleased to hear that our destinations are not limited to just one season.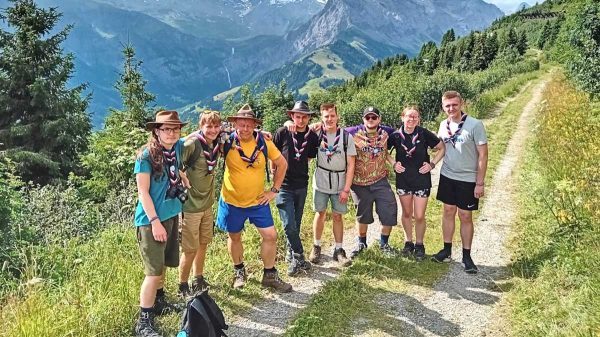 Discover Helpful Tips When Looking to Plan Your First International Adventure!
Are you a leader of a Scouting or Guiding group who is thinking of planning your FIRST international adventure for your members?