Facebook, Instagram, WhatsApp, TikTok and loads of virtual platforms are now a big part of our lives, but what was life like before social media?
Ofcom's 2020 study says almost two thirds of us have a social media profile with users accessing multiple sites for their social media fix. Which begs the question, if most of us Brits are focused on our socials, what did we do before this arm of the metaverse came into being?
Well, we've took a stroll down memory lane to see. So, read on.
Remember when you knew your best friend's home phone number off by heart?
Well, now it can be a challenge to remember phone numbers when it's so easy to record them in our mobile phone. And with social media, the need to speak to people on phones seems to decrease even more!
But, back in the golden days of real person conversation, you'd have a whole bundle of things to tell because you hadn't lived friends or families' daily lives through FB, Insta or any other of the social media platforms.
Using pre-set disposable cameras with your ready loaded film and then finding the nearest shop to develop them – not really knowing what photos might come back – was all part of the fun!
You'd pick them up a day or two later in a little paper wallet, share them with family and friends when meeting up, and then slip them into a photo album.
Now, photos can be edited and deleted at thumb-click, with the good-looking ones making the social media grade. And sadly, there's usually no meeting up in person to chat, laugh and find the funny photos.
Waiting for friends, sitting on public transport, enjoying a solo drink – what's the first thing you tend to do? Why, we pull out our phones and check social media or cruise the internet.
Didn't you love the days when you used to sit and simply watch the world go by? Wondering where people had come from, where they were going and what their story was? Now, we opt for social media stalking instead!
No sliding into someone's DM or swiping left or right on Tinder, instead you'd approach someone you fancied and speak to them.
There were butterflies, there was uncertainty, but that was a huge buzz from chatting with the person you'd had your eye on.
A daily newspaper or the "News at 10" were your best opportunities to catch up with what was happening in the world.
Breaking News was something monumental that brought the world to a standstill. Today, you can access the world news around the clock at the click of a button. 
How did you get by without online shopping?
And it's a great question, as one source shows over 2.14 billion shoppers now buy online!
Back before the rise of social media, if you wanted something you'd go to the shops and take the price we found as the best price on the high street.
Now, you can search to your heart's content with places like Facebook Marketplace to find the best price and easily order on the spot! But, before avenues like those, you might schedule in a meet with some people and socialise whilst shopping. Thus, getting in the good feelings and buying what you wanted.
A Friday night trip to Blockbusters for many was the highlight of the week! What were the new releases, would they still be in stock and more importantly, which one of us is going to take it back tomorrow to avoid the late fee?
And as with social media there's plenty of ways to access video content at a moment's notice, places like Blockbuster have tended to fail (in-fact, in December 2022 the last store was operating in Bend, Oregon).
Now, Youtube, Insta stories, Tiktok and many more have replaced most peoples needs for a classic video renting business. And it may have even replaced your need too!
So, that was Life before Social Media
It sure was, or at least a snapshot of what you probably did before the days of social media.
You had phone calls, film-loaded cameras, people watched, chatted to your crush in person, shopped outside, watched scheduled news and enjoyed the Friday night Blockbusters trip.
What was your life like before social media? Only you can answer that, but whatever your stance on social media, it certainly brings joy to millions of users around the world every day.
And what a view of "Our Guides' Day in Adelboden'!
If you want a similarly amazing experience, call us today and we can base your trip on our sample itinerary or tailor-make your tour to suit you.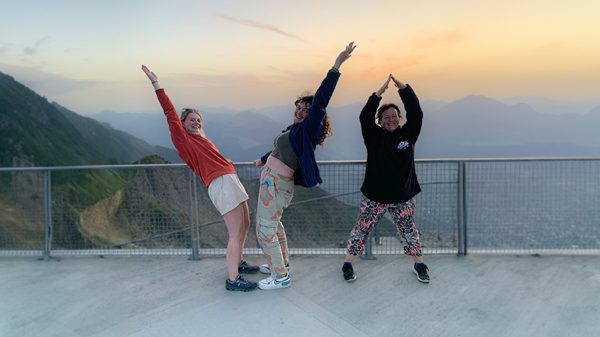 What Do Resort Reps Bring to Your Adventure Trip?
What do resort reps bring to your adventure trip? With their passion, expertise, and easy-going nature, they'll make your trip one for the books...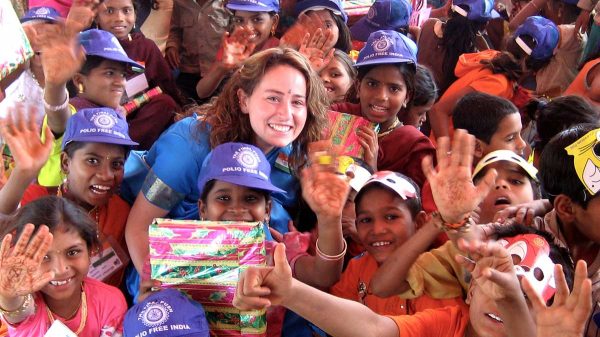 The Significance of Visiting a World Centre
The World Association of Girl Guides and Girl Scouts (WAGGGS) have five World Centres. And visiting any of those major hubs can be a huge moment in the life of any Guide or Scout.