We're always excited to hear about your experience when on your trip, with a 'Our Guides' Day in Adelboden' a favourite glimpse from one of your tours.
Read on.
Once upon a time, Switzerland wasn't so free from the fear of military invasions from other countries. But, in 1291, the cantons of Uri, Schwyz and Unterwalden came together to form the Swiss Confederation to help defend against the Habsburg empire.
And August 1st was the annual day Swiss people from these three provinces re-bolstered their alliance. Also, the day as been unofficially celebrated since 1891 and an official national holiday from 1994.
Now, there are 26 cantons in the European country, each with their own regional identity and traditions. Plus, sometimes referred to as the National Flag Day, local culture, tradition and the country's unity are highlighted.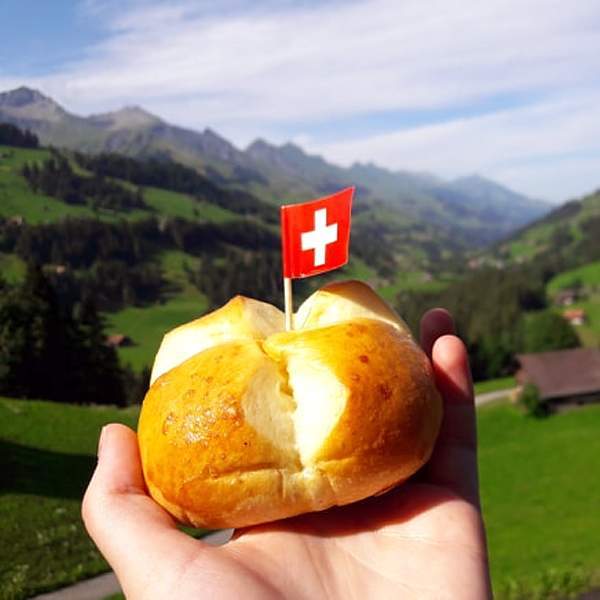 Swiss people decorate their homes and businesses with the Swiss cantonal and local municipal flags. In Adelboden, these are the Canton of Bern and the village flags. Also, lanterns and flowers are on display and are a welcome visual alongside the beautiful Alpine villages.
Plus, bakers prepare special bread rolls with a Swiss flag baked into the top – a treat you can only find during Switzerland's National Day.
Despite the name and feeling of a national party, celebrations remain local as there's no observed countrywide anniversary, only community-based ones. This means you can get to the heart of the local area you have visited, which gives you full appreciation of the local community's culture and traditions.
And Adelboden hosts a community barbecue, where locals and visitors can cook traditional sausages over an open fire before a series of folk performances.
Also, past anniversaries saw folk dancers, alphorn players and yodelling. In all towns there is also a speech by a local public figure and the Swiss national anthem is sung by the whole community.
Then, in the evening, a parade lead by the local band begins, where children carry painted paper lanterns and guests, such as guide or scout groups, are invited to join the procession.
Finally, the night ends with a spectacular firework display against the backdrop of the Swiss Alps.
There you are – a run-through of the Swiss National Day and why you should go!
If the 1st of August and Switzerland are on your wish list of dates and places, then call us today so we can start talking how we can tailor-make your tour.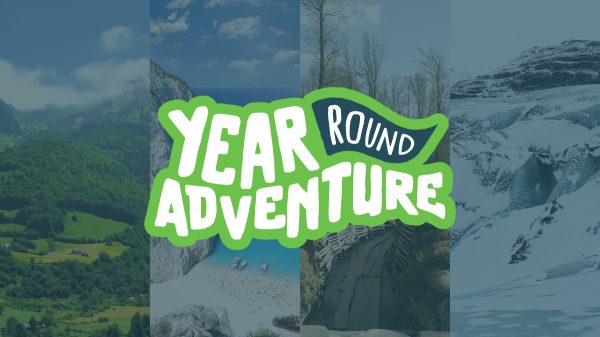 Year-Round Adventure – Explore Your Options!
While adventure is often associated with summertime, you'll be pleased to hear that our destinations are not limited to just one season.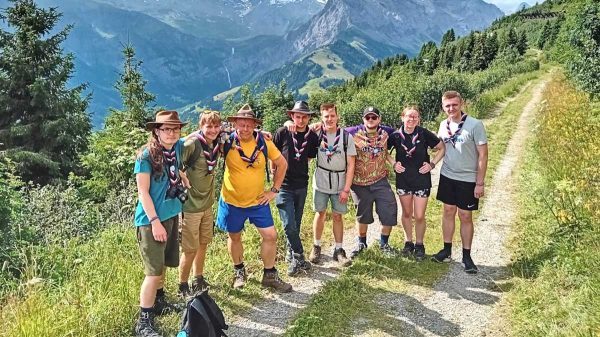 Discover Helpful Tips When Looking to Plan Your First International Adventure!
Are you a leader of a Scouting or Guiding group who is thinking of planning your FIRST international adventure for your members?