Are you a leader of a Scouting or Guiding group who is thinking of planning your FIRST international adventure for your members? 
We know it can feel daunting but we're here to break it down for you, offer bags of advice and answer some of those burning questions. 
Take a look below! 
You don't need to have a specific destination in mind (but, if you do then that's fine too!), you simply need to have an idea of the type of experience you would like to give to your members.
Some useful things to think about are:
The age of your members – are they Cubs or Brownies and need more guidance, and perhaps a shorter duration trip? Are they older, like 16-17, and want to explore areas of your trip themselves?
Experience of travelling abroad – are your members confident with leaving home and being away from their usual setting? – then perhaps a closer to home destination may suit them better than a far-flung once-in-a-lifetime experience
What type of experience do you want to give your members – culture, fun, learning, adventure or once-in-a-lifetime?
Important to say, you don't need to have a destination nailed down, but understanding what you want from the trip is huge – as it allows us to help you unearth the right place for you and your members.
They'll be an approved process and permissions you'll need to acquire from The Scout Association or Girlguiding before you can get started. A great place to start is by speaking to your county team who will be able to offer lots of advice and guide you through the process.
Here's some super useful links for you to access to help you on your way – just press the right button for you!
When it's time to complete any paperwork that your association needs, we've got plenty of guides to help too – including risk assessments and safety handbooks. Just speak to our team who will be happy to provide you with as much guidance as we can.
It's the age-old question – do you take on the burden of planning every detail yourself or use a reputable and experienced tour operator?
That's a question only you can answer.
But if you're thinking of choosing a tour operator – how do you know they're right for you and what can they offer that you can't do yourself?
Here's the reassuring and quality points tour operators give:
They're a team of specialists who know their destinations like the back of their hands
They've established, trusted and friendly relationships with suppliers like travel, accommodation and activities companies
They're ABTA and ATOL bonded – which means your funds are in safe hands and protected
They guide you every step of the way and take care of all the admin – with plenty of on trip support too
The whole process is stress-free and your adventure ideas are at the heart of everything they do
In the event that something doesn't go to plan once you're on tour, it's their job to work with you to solve the issue. From travel disruptions to weather effecting activities…they'll be on hand!
Ultimately, you should feel inspired by the tour operator you choose, making you feel like there's really only one way to go when planning your first adventure – and that's by collaborating with a tour operator.
If you choose a tour operator (great news!) then call or email them to get the ball rolling.
Most make it super easy with an enquiry form, meaning they'll contact you after you've submitted ideas for your adventure. Just like us!
If you've got an idea bubbling away for an awesome trip but are unsure where to start, we can help and make it easy for you. At Venture Abroad, we believe that every leader benefits from having a dedicated Tour Consultant, someone who works with them from the very beginning to really understand what they're looking for.
Your Tour Consultant will aim to understand what you're looking for and what's important to you.
Without stating the obvious – your funds are MASSIVE to your trip. And with over 90% of groups fundraising it's usually a vital component of a tour.
So if you're looking for some useful and easy routes to help you raise your trip capital – check this blog out: 10 Fundraising Ideas for Your Next Scout or Guide Trip.
Your adventure is all booked, but there's a few things in the lead-up to your travel date that can make your whole experience even BIGGER and loads better for you as the party leader.
Stay in touch with your tour operator! Here at Venture Abroad, every party leader is given a Tour Coordinator, a dedicated contact, who will plan every detail of your tour with you. On the run up to the tour they'll provide you with everything you need including a detailed itinerary. We store it all on a handy app which means it's easily accessible at the touch of a button. They're on hand to answer any questions until the day of departure. And once your adventure begins, we'll give you a 24-hour emergency phone number in the unlikely event that you need to contact us while you're away. Support EVERY step of the way!
Give yourself chances to get to know your members better! Usually weekly meetings may be the only time you chat with your group, but planning additional meets and events with your party builds relationships and will likely be a huge boost to your trip camaraderie.
Familiarising yourself with your chosen destination and it's culture can bring heaps of appreciation and enjoyment to you and your members too!.
Most importantly, enjoy the whole process and appreciate what you've done. You've led the creation of an international adventure that will create unforgettable memories and moments for your young people that they'll speak about for the rest of their lives.
And that is something to be hugely proud of (well done you!).
Whether you've heard enough and just want to get planning, or have more questions for our experts before you get started, contact us today and we can start the ball rolling around your ultimate adventure.
We can't wait to help you plan your group's adventure!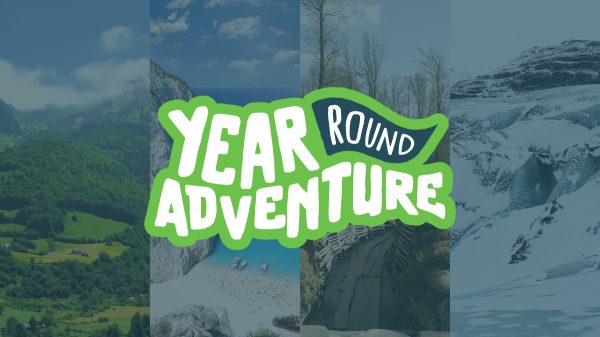 Year-Round Adventure – Explore Your Options!
While adventure is often associated with summertime, you'll be pleased to hear that our destinations are not limited to just one season.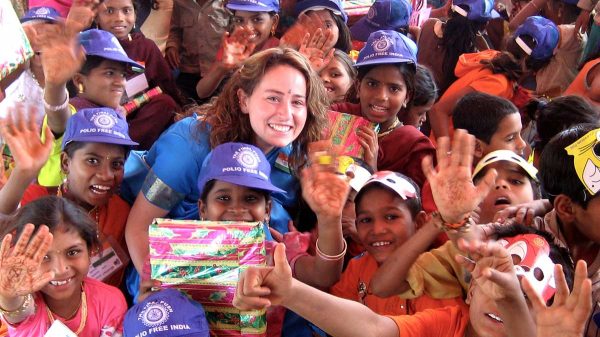 The Significance of Visiting a World Centre
The World Association of Girl Guides and Girl Scouts (WAGGGS) have five World Centres. And visiting any of those major hubs can be a huge moment in the life of any Guide or Scout.