Easingwold District Scouts pulled in to Kandersteg International Scout Centre at mid-day on Saturday, dropped their bags on to their campsite and headed straight into town to catch the cable car up to Oeschinensee lake! After a long coach ride from the UK a dip into the lake was necessary and refreshing!
Our week started on another beautiful Sunday morning with Flag Break and Sunday Morning Meet Up which quickly escalated into chaotic games like elephant racing!
Easingwold District Scouts spent today on-site taking part in all of the international activities including the Sports Afternoon and evening meet up.
This is a chance for all groups on site to share traditional food, games, dances, and culture from their home countries.
Monday saw the group splitting up and taking to the mountains.
Half of the Scouts rode the Sunnbuel cable car up to 1908m above sea level to have a climbing lesson with the Pinkies, the remainder of the group taking to the Gasterntal Valley to hike up to Gfellalp hut.
After spending the night looking out to the glaciers in the Gasterntal Valley, Easingwold had an early start to make it back to Kandersteg in time for Mountain Tubing. Mountain tubing uses the landing section of the ski jumps in the local Nordic Arena! Using custom made tubes, the scouts and leaders enjoyed the thrill of accelerating up to 55mph on their way down the steep slopes.
…and it's only Tuesday!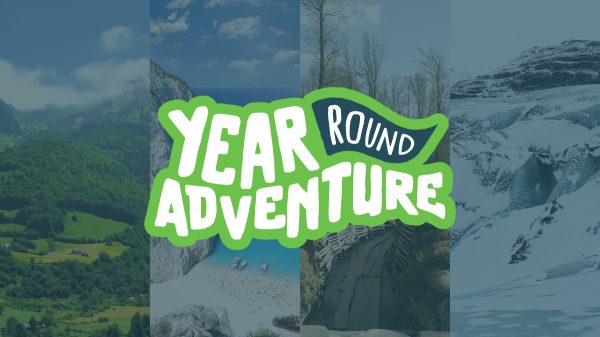 Year-Round Adventure – Explore Your Options!
While adventure is often associated with summertime, you'll be pleased to hear that our destinations are not limited to just one season.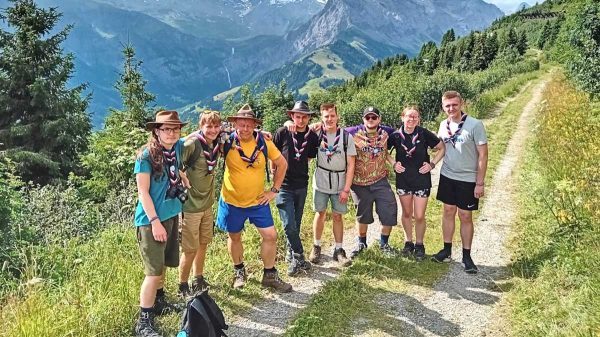 Discover Helpful Tips When Looking to Plan Your First International Adventure!
Are you a leader of a Scouting or Guiding group who is thinking of planning your FIRST international adventure for your members?