We've worked long and hard to find the right provider to be our travel insurance partner. And because your safety and security on tour is our absolute priority, we knew Aviva would come up trumps!
Also, finding the right insurance policy, considering scenarios where you may need to claim and deciphering the fine print is enough to give you palpitations.
Plus, throw in the residual worries of COVID-19 and it's no surprise you're paying greater attention to travel insurance policies and the cover they provide.
Then, we also know your responsibility is amplified when travelling with a group of children.
So, we ventured in for a chat with Graham Meskell, our partnership link with AVIVA, and Kelly Wigley, Venture Abroad's Head of Operations and Customer Relations. And well, what can we say…who would have thought insurance could be so interesting?
Therefore, after a lengthy and reassuring chat, these are your 'must-know' points.
Why did Venture Abroad Need to Change Insurance Providers?
"Quite simply, policy prices were on the rise, and when we needed to include additional trip cover for COVID-19 related scenarios, it was clear that we could no longer offer our groups value for money with our existing insurer.
There were also gaps in coverage on the existing policy, such as the requirement for a costly GP approval letter when travelling with pre-existing medical conditions and rising excess when making claims.
COVID-19 changed the future of travel, and in terms of insurance, things were getting too complex for our groups. So, we needed to find a solution to keep things simple."
Were these some of the reasons for choosing to work with Aviva?
"Absolutely! They covered our major challenges with ease and in simple terms, everything is covered unless it explicitly states otherwise in the policy. Also, both our respective businesses acknowledged very early in the pandemic there was an urgent need to adapt.
And we've successfully collaborated to provide a formidable insurance policy for groups."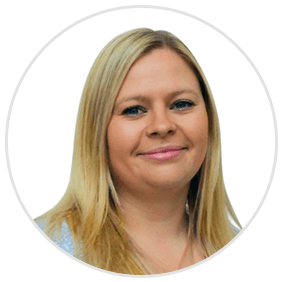 Kelly Wigley
Head of Operations and Customer Relations
Having worked with the company for 16 years, Kelly is a fountain of knowledge for your tour. She works relentlessly with our team to make sure you enjoy the very best tour experience, both when things are running smoothly and when life throws a curveball.
And managing communications between Venture Abroad, Graham and AVIVA she is calming, thorough and knowledgeable – the perfect point of escalation for our team and party leaders alike.
Graham Meskell, our partnership link with AVIVA elaborates:
"By working with various groups, we know each tour will be different and that the breadth of potential activities would be part of the course – so these had to be covered as standard.
Also, through ongoing dialogue with Venture Abroad, we all agreed pre-existing conditions needed to be covered without costly and time-consuming hoop-jumping. So, if someone has discussed a medical condition with a medical professional and is deemed fit to travel, no advance declaration or paperwork is required."
Graham Meskell
David Roberts & Partners Insurance Brokers
Graham is not employed by AVIVA but acts as a daily intermediary between our clients, us and AVIVA. He acts as an extension to the Venture Abroad team, and his role is focused on ensuring your bespoke insurance needs and questions are answered.
So, if you have a claim or may need advice, he and his team are the go-to for answers and are skilled in supporting us all every step of the way.
COVID-19 – what can we say…
"It was a given that we had to include cover if COVID-19 interrupts your travel plans. So, if you test positive for COVID-19 before or during travel, you're covered with Aviva's insurance.
And as a broker to one of the leading insurers in the UK, we commit to conducting ourselves impeccably. It was clear Venture Abroad shared these values."
After speaking with Kelly and Graham, it was reassuringly clear and easy to understand. Plus, your unique combination of the:
Means moving forward, you can book and travel with confidence, knowing any unexpected challenges will not see their parents or guardians out of pocket. Nice and simple!
For your financial security, you must have insurance when travelling with us, whether it be your own or the insurance we provide through Aviva. We highly recommend our insurance because it's tailored specifically for group travel and offers cover for Covid related cancellation and curtailment.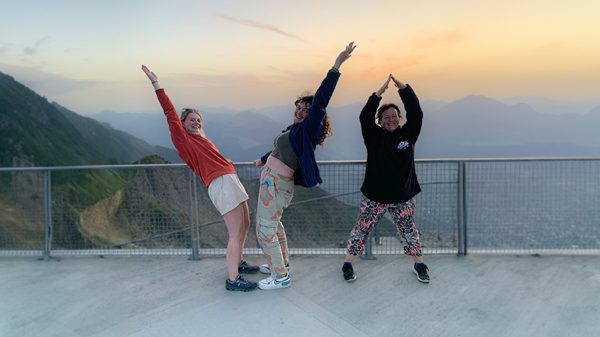 What Do Resort Reps Bring to Your Adventure Trip?
What do resort reps bring to your adventure trip? With their passion, expertise, and easy-going nature, they'll make your trip one for the books...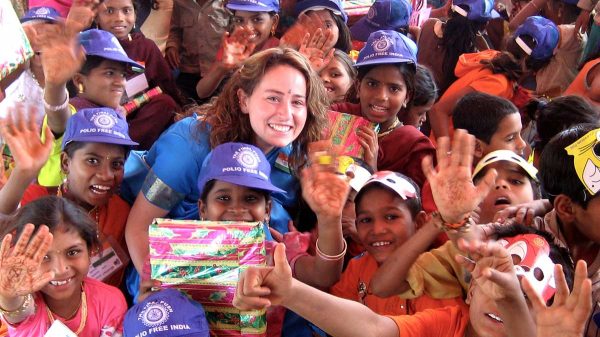 The Significance of Visiting a World Centre
The World Association of Girl Guides and Girl Scouts (WAGGGS) have five World Centres. And visiting any of those major hubs can be a huge moment in the life of any Guide or Scout.