We're thrilled to hear about your experiences when on your trip. Which is why, Halesowen District Explorers and Oulton District Scouts let us know about 'A Busy Week at KISC' which led up to one of the busiest weeks with some awesome on-sight activities, leading to the August 1st Celebrations.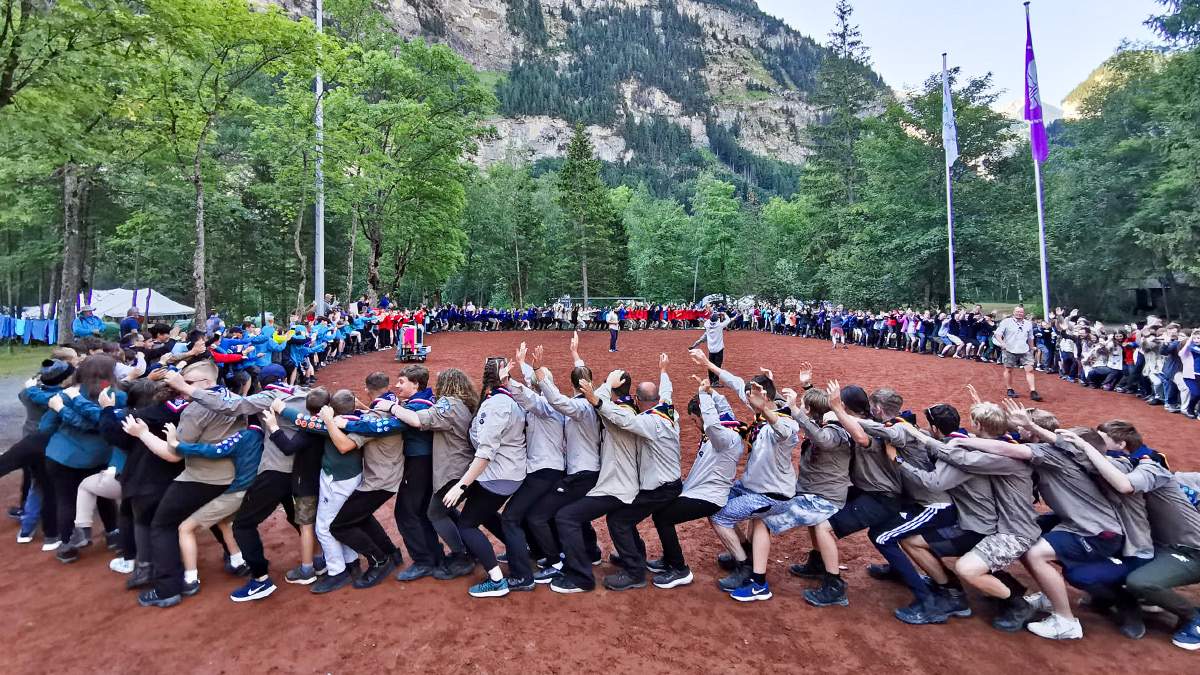 Sunday Morning in Kandersteg​
Sunday morning's flag break welcomed thousands of scouts from all around the world, with a short ceremony from the Director at Kandersteg International Scout Centre. And this turned in to multiple games on the playing field where everyone got involved to break the ice with other Scout groups.
August 1st – The Birth of Scouting!
August 1st is Swiss National Day and the Birthday of Scouting. Because of that, there were almost 2000 scouts on site from 42 different countries, all here to celebrate. Halesowen District Explorers and Oulton District Scouts took part in activities all day from low ropes courses to tie dyeing neckers (Scout Scarfs).
Also, there was a play about the famous Swiss figure William Tell put on by the volunteers at KISC, otherwise known as the pinkies (for their stand out pink uniforms).
This was followed by huge barbecue in which everyone was invited!
That evening the entire Kandersteg Scout Centre paraded into the village centre singing the whole way to be welcomed by the locals with a speech from the Mayor, performances from a brass band, a huge bonfire and a local band playing in to the night.
Following these celebrations our groups explored local highlights like Oeschinensee Lake! Plus, we've found small boat trips and swims in the lake are perfect on these hot summer days. And others have taken off on hike and climb experiences hosted by KISC, with those trips taking you into the Swiss Alps with overnight stays in mountain huts.
In short, we've had a fantastic start to the week and look forward to what comes next!
Next, Your KISC Adventure?
And there you go – thanks for the update Halesowen District Explorers and Oulton District Scouts!
So if you want a tailor-made trip at one of the homes of scouting, call us today, or get in touch with the button below.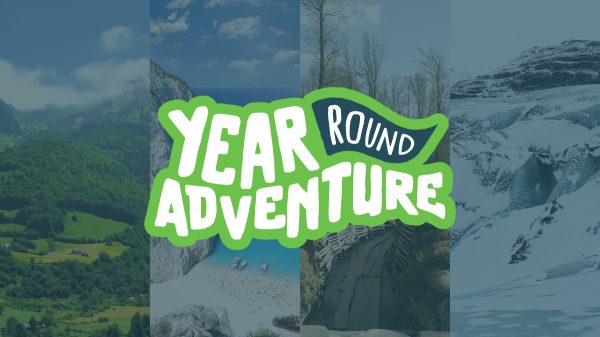 Year-Round Adventure – Explore Your Options!
While adventure is often associated with summertime, you'll be pleased to hear that our destinations are not limited to just one season.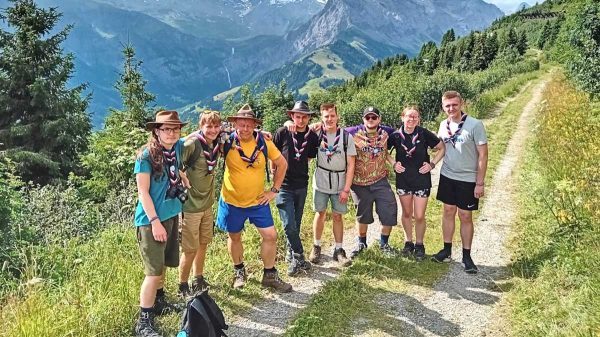 Discover Helpful Tips When Looking to Plan Your First International Adventure!
Are you a leader of a Scouting or Guiding group who is thinking of planning your FIRST international adventure for your members?