Christmas adverts, your signal to get excited about the 25th December. And whether you decide to view your adverts on T.V, phone, tablet or computer, you might see the big brands competing for the most memorable and heartfelt festive advert.
So, we've pulled together 12 classic Christmas adverts to add to your fuzzy cheer.
Read on.
Coca-Cola – Holidays Are Coming (1995)
An absolute classic symbol on the arrival of Christmas! A big red lorry drives to the jingle 'holidays are coming' whilst the Coca-Cola lights light the streets and fill us with childhood nostalgia.
And seeing Santa swig a bottle of Cola on the side of a lorry's trailer is now iconic festive imagery. The Cola brand associate their cold drink company with the warm, fuzzy lead-up to Christmas.
And it gets us all nostalgic every year!
John Lewis – The Bear and the Hare (2013)
Next are John Lewis. In their 2013 animated advert we've got Lily Allen's soft singing in our ears as we watched one hare's pursuit to make sure his friend, bear, doesn't miss Christmas this winter.
It's emotional, powerful and taps into the need of you not wanting to be alone on the 25th December.
Oh no, here come the tears.
Sainsbury's – 1914 (2014)
Speaking of emotion, Sainsbury's packed a real punch with their WWI ad.
Working with The Royal British Legion to make it as accurate as possible, it's set during the 1914 Christmas truce and shows British, German soldiers laying down arms to come together on neutral territory to share greetings, mementoes and a game of football.
Ending with one German soldier discovering the chocolate bar his British friend left for him in his coat pocket, it shows a touching act of kindness in one of history's most brutal conflicts.
Aldi – Kevin the Carrot and the Wicked Parsnip (2018)
Who knew a squeaky-voiced little carrot could capture the hearts of the nation?
The adventures of Kevin the Carrot have put Aldi firmly on the Christmas ad' map. In this fairy-tale, Kevin fights to save his family from evil Pascal the Parsnip by dodging flying peas and launching off popping champagne corks as he fights his way across the dinner table.
Aldi have officially made veggies cute – and Jim Broadbent's narration is pure magic! Also, a shout out to whoever came up with the 'leafy blinders' brussel sprouts too. Bravo!
M&S – Not Just Christmas Food (2006)
Yes, this is the start of M&S's famous 'this is not just food, this is M&S food' campaign.
Cue the sultry music, close-ups of succulent roasts carved to perfection; juicy cranberries tumbling over slow braised apples; and golden-hued parsnips (Pascal?) slathered in wild honey and mustard.
And all in slow motion of course. This must be what it feels like to be inside Nigella Lawson's head!
John Lewis – Buster the Boxer (2016)
Did you really think John Lewis was only going to appear once?
Set against perhaps the most rousing cover of 'One Day I'll Fly Away', our hearts melt as we watch Buster the boxer longing to join the Farthing Wood-esque animals jumping on a family's trampoline.
At last, Buster's wish comes true on Christmas morning as he beats little Bridget to her newly unveiled present and starts bouncing on it himself.
We wonder how many people put their dogs on trampolines after seeing this…
Sainsbury's – Mog's Christmas Calamity (2015)
The misfortune of Judith Kerr's Mog the cat on Christmas Eve had us all wondering if anything would go her way.
After accidentally destroying the Christmas tree, ruining the roast and setting the house on fire, poor Mog kind of wrecks Christmas for the Thomas family.
That's until the neighbours bring Christmas to them, all squeezing together in the house for a big festive roast.
John Lewis – Monty the Penguin (2014)
Dear, lovesick Monty, the most adorable penguin to grace our screens. Watching the antics of Monty with his best friend jumping on the trampoline together and sharing fish fingers makes him the most loveable companion any boy could have.
But when Monty longs for a romance of his own, the little boy finds Monty is actually a soft toy.
A heart-warming commercial to show the joy a toy can bring.
Very – Get More Out of Giving (2019)
A reminder that not everyone has someone to spend Christmas with, Very's tear-jerker advert hit us hard.
This short yet effective scene shows a community racing to pack a parcel full of Christmas delights for an elderly man and his dog. Once again, the emotion focuses on people coming together with a heart-warming nod to 'love thy neighbour'.
Kellogg's – Cornflakes (1991)
Remember the cute, little blonde girl who steals Santa's famous line?
Kellogg's certainly brought the aww-factor with this one. Greeting Santa with a 'ho ho ho' when he arrives at her house and as she tucks into a bowl of Cornflakes – the golden-haired toddler is the epitome of Christmas cuteness!
IRN-BRU – The Snowman (2011)
And then there's IRN-BRU's brilliant take on The Snowman, where they've swapped lyrics to match a fight between one boy and his snowman over a can of the orange stuff.
As they fly over famous Scottish landmarks, it goes from 'we're walking in the air' to 'now I'm falling through the air', as the snowman lets go of the boy and ends up nabbing the can himself!
Toys 'R' Us – Magical Place (1989)
Okay, this isn't strictly a Christmas advert, but we think it deserves a place here. And if not for the giraffe, but for the iconic 'there's a magical place' song.
For most of us as, or with, children, a trip to Toys 'R' Us was standard at Christmas, where aisles were piled high with games, toys, bikes and stuffed animals.
And whether you were a child or parent, seeing the advert let you know the 25th of December was just round the corner.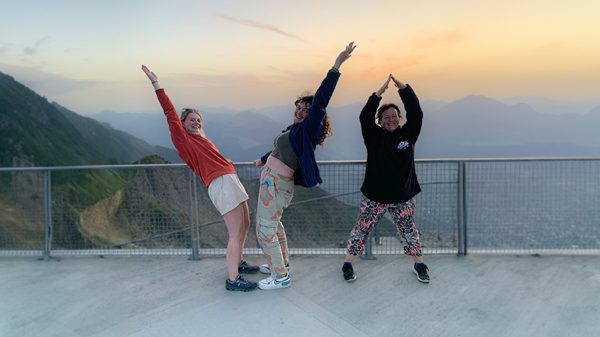 What Do Resort Reps Bring to Your Adventure Trip?
What do resort reps bring to your adventure trip? With their passion, expertise, and easy-going nature, they'll make your trip one for the books...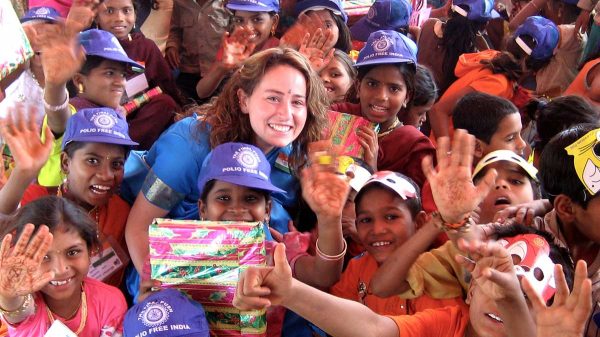 The Significance of Visiting a World Centre
The World Association of Girl Guides and Girl Scouts (WAGGGS) have five World Centres. And visiting any of those major hubs can be a huge moment in the life of any Guide or Scout.