Today the Woodlands Guide group set off on their fairy tale adventure.
Our first stop was Spiez ferry station where we boarded to head off to Oberhofen Castle. The ferry journey was stunning, bobbing along lake Thun, a breeze in our hair watching Spiez vanish into the distance. Sailing boats rode along the lake as we drifted past them arriving at our destination.
We headed to the 800-year-old castle for our lunch before exploring the hidden depths within.
Entering the castle doors, we were greeted with the dining room where the Pourtales family would sit for each meal. Hidden in the corner was a door leading to the bustling kitchen. Here the maids and servants would prepare and cook food for the family. If you were feeling ill, you would be given clear broth.
Making our way upstairs we saw bedrooms and playrooms. One of the rooms was full of the dolls the younger children would dress up and play with. Each room had a different intricate wallpaper design usually containing flowers.
Further up the stairs were the servants' quarters and cupboards of sheets, cleaning supplies and all the tools needed to keep the castle in pristine condition. We saw some of the workers clothes as well as read about some of their duties.
Climbing more stairs, we discovered a secret passageway which opened into a magnificent room full of paintings. Framed paintings lined every wall, and a great window allowed you to view the turquoise lake.
Leaving the room, we spotted Harry's bedroom (a cupboard under the stairs) containing a blue ghost who lived there. Ascending the stairs, for the final time, we were greeted with the Oriental room – a unique room with a vibrant ceiling.
Descending to the gardens, the flowers had blossomed inviting us to admire their beauty. A beautiful way to end our fairy tale adventure as we ate ice-cream or had a paddle in the lake.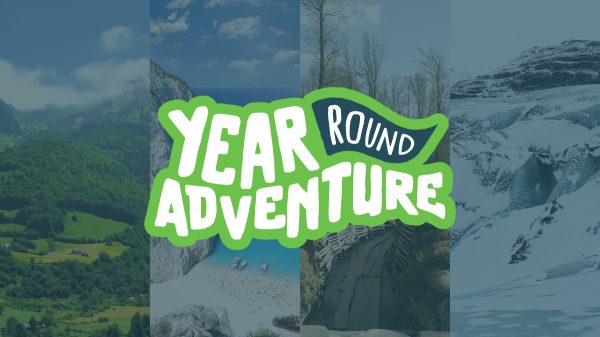 Year-Round Adventure – Explore Your Options!
While adventure is often associated with summertime, you'll be pleased to hear that our destinations are not limited to just one season.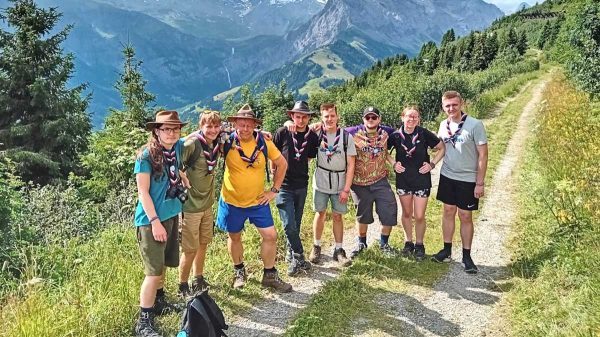 Discover Helpful Tips When Looking to Plan Your First International Adventure!
Are you a leader of a Scouting or Guiding group who is thinking of planning your FIRST international adventure for your members?