We started the day with a lovely walk to the Woodcarvers. It was a beautiful morning with a nice breeze yet still warm. We headed from Alpenflora and made our way through the beautiful landscape to the Wood Carvers. We had a warm welcome by the family and the group got to go inside in small groups and look around the wonderland of wooden sculptures and souvenirs.
The family were also making some so that the group could see what goes into making them. Today they were making a tree with a half happy face and half sad face. They explained the sad face is when groups are travelling from England and the happy face is when they have arrived in Adelboden (I very much agree).
When you visit the Wood Carvers workshop you can get a name engraved in anything you would like. The group loved watching the magic unfold before their eyes as their names were burnt into the wood. Once everyone had been inside a well-deserved Ice cream was enjoyed and photos taken of the absolutely stunning view.
We then started walking back stopping at Cholerenschlucht gorge on the way. The group had a great experience ascending though the huge gap in the rock. Hearing the waterfall echo off the rocks made an incredible noise. One of the leaders mentioned you used to be able to abseil down this which must have been amazing and terrifying all at the same time!
After climbing through the gorge, we had lunch before continuing our walk to meet the coach to Our Chalet. We met the driver who dropped us off at bottom of the hill for Our Chalet. Wow was the walk steep! We slowly made our way in the heat and what an achievement when you get to the Chalet overlooking the views of Adelboden. Definitely worth the walk!
We joined another UK group for the Pinning Ceremony Where the groups were welcomed by Our Chalet Staff and the flags for all countries staying at Our Chalet were added to the flag log. We sang the Our Chalet song, and the big flags were risen as a welcome. The groups were then divided up for a tour around the Chalet's and were told about the history and meanings of the Chalets.
After the tour the group was encouraged to swap badges and the swapping station before heading back down the hill to head to their Swiss Evening at Alpina. The group were joined by another Guide group and had a great time trying Swiss Fondue and listening to the Alphorns.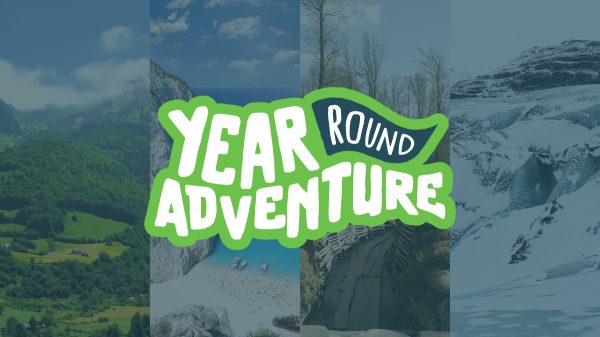 Year-Round Adventure – Explore Your Options!
While adventure is often associated with summertime, you'll be pleased to hear that our destinations are not limited to just one season.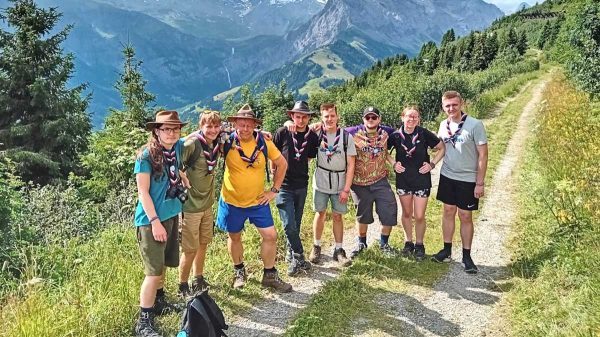 Discover Helpful Tips When Looking to Plan Your First International Adventure!
Are you a leader of a Scouting or Guiding group who is thinking of planning your FIRST international adventure for your members?